Redfern NSW, AU
Col James Student Accommodation
The Col James Student Housing in the Redfern district of Australian metropolis Sydney impresses with an expressive play of colours and unusual shapes. The housing complex, which opened in 2021, provides 519 rooms for students. There are many small green corners adjacent to the building, which was designed by Turner Studio and a communal garden on the building's roof. The green elements are also picked up in the façade. Multicoloured ceramic elements become the focus of the triangular building and celebrate Australia's vibrant flora and fauna. Profiled precast concrete panels between the ceramic elements enhance the play of light and shadow. This combination of colours and elements gives the building a lively atmosphere.
Couleur | Nature, beige | Nature, Toscana | Nature, cream light | Color, TU1 | Color, GR1 | Color, GR2 | Color, GR3 | Color, GR4
Surface | Plain
Type de projet | New construction
Architecte | TURNER, AU
Photographe | Tom Ferguson, AU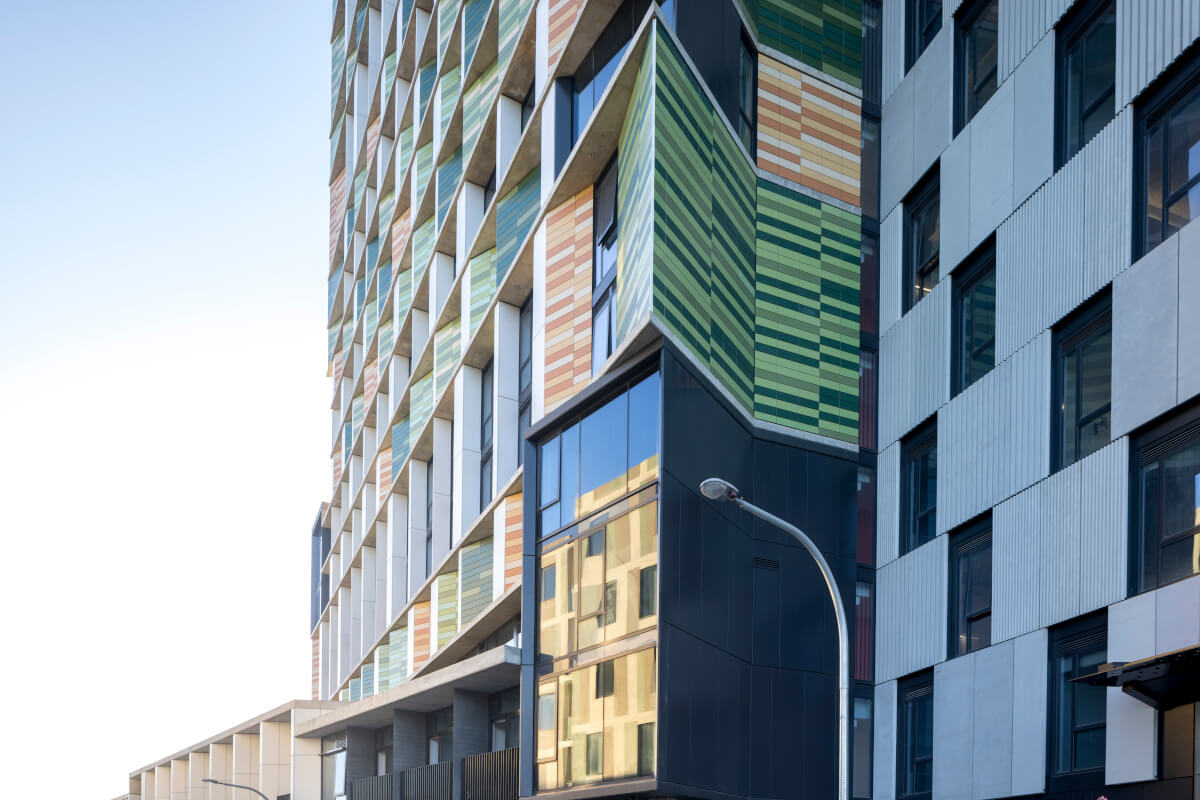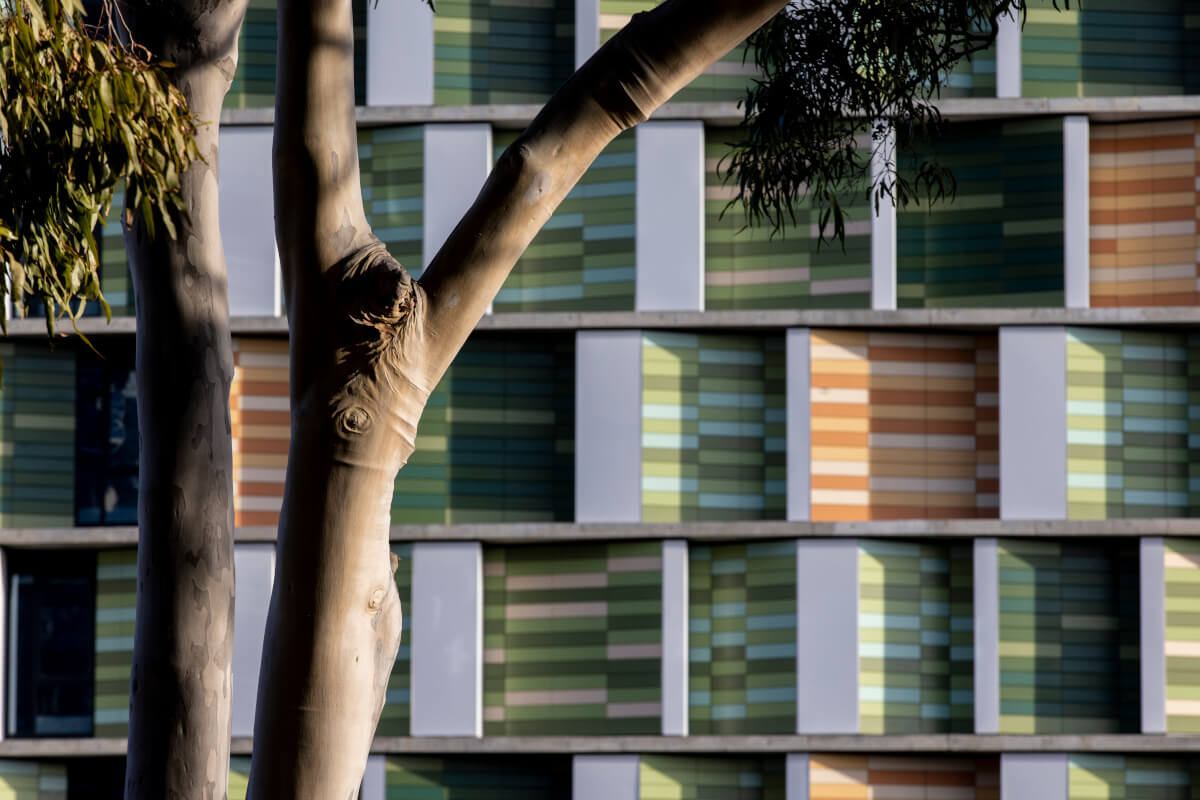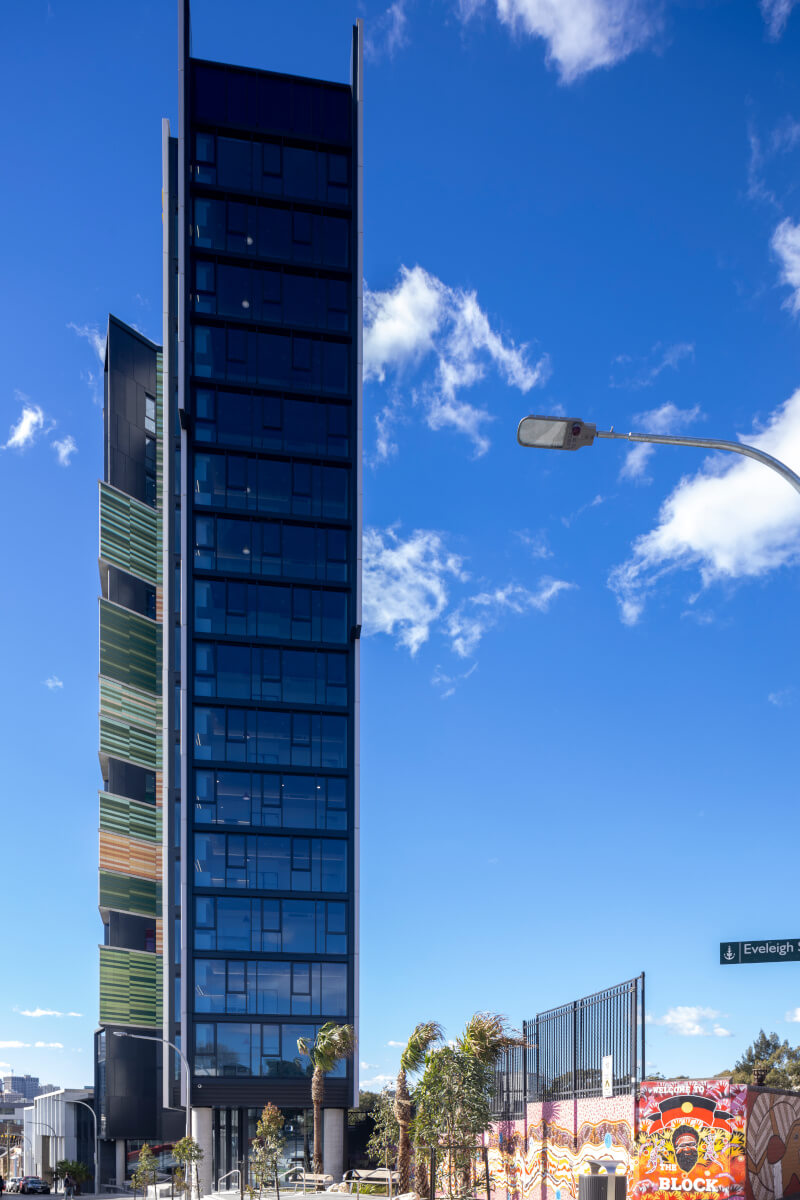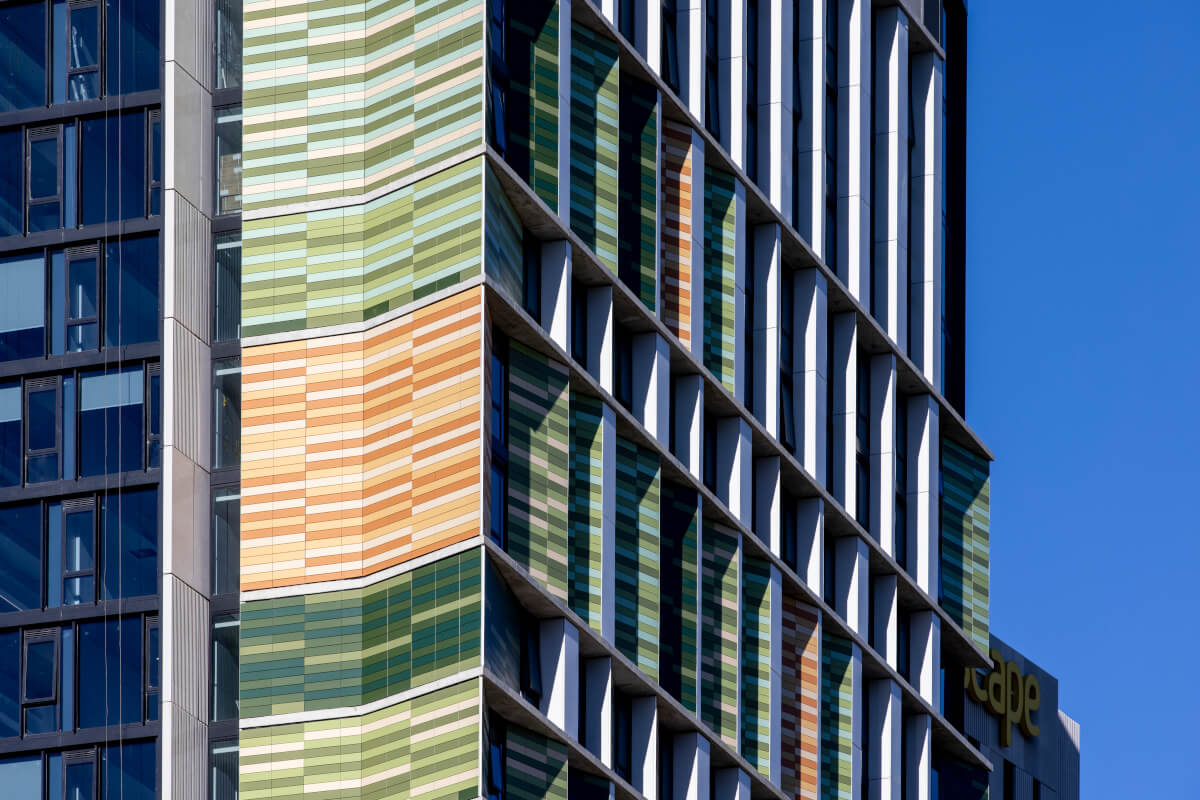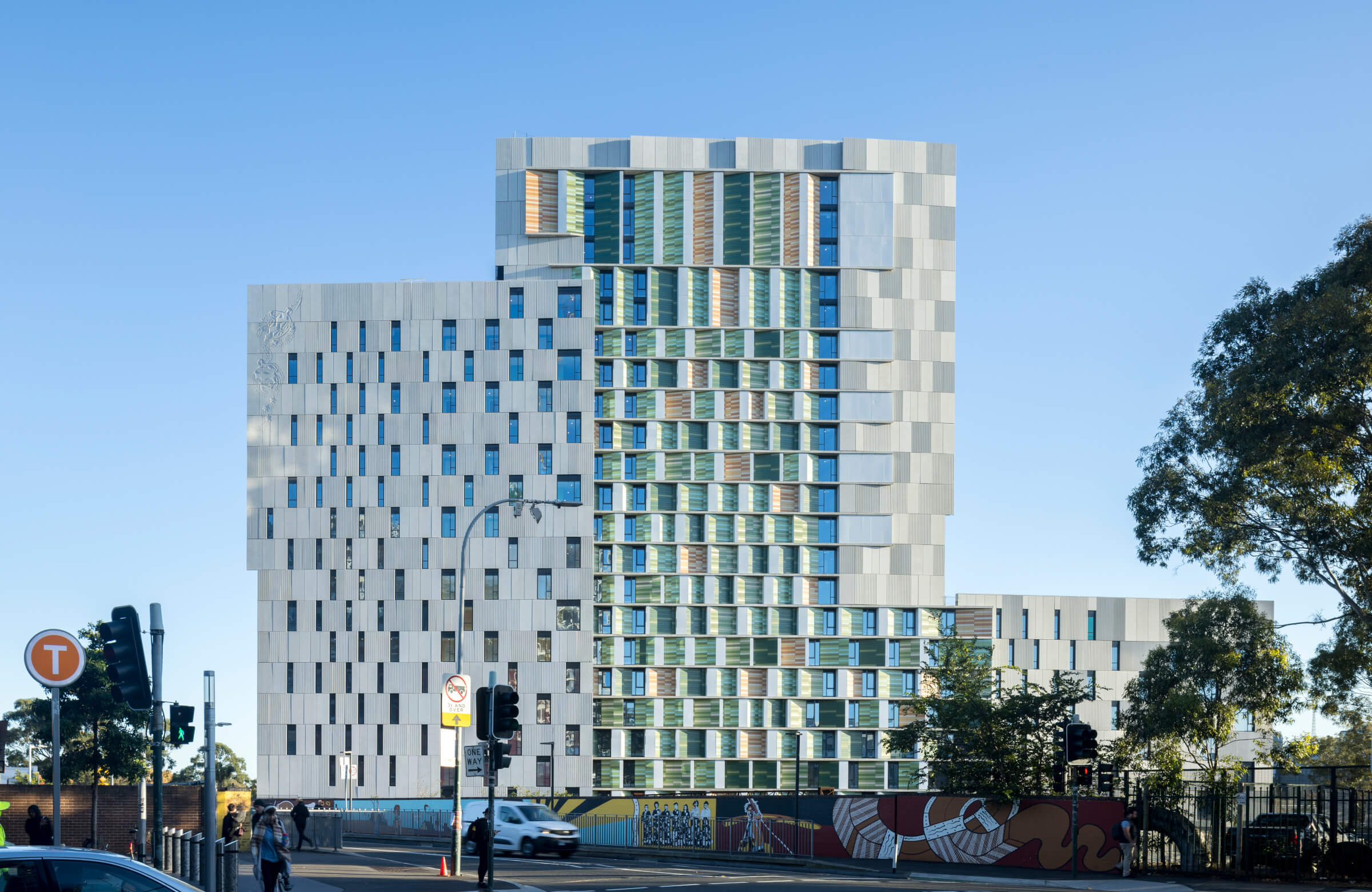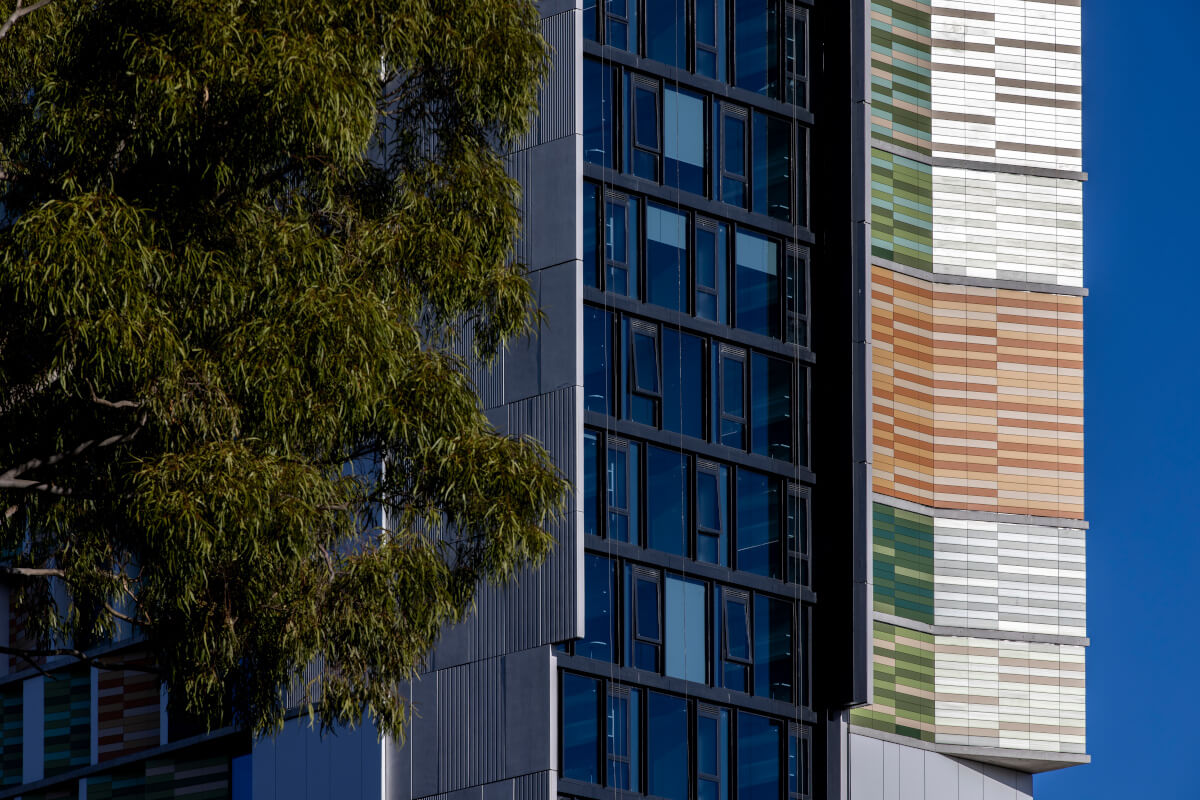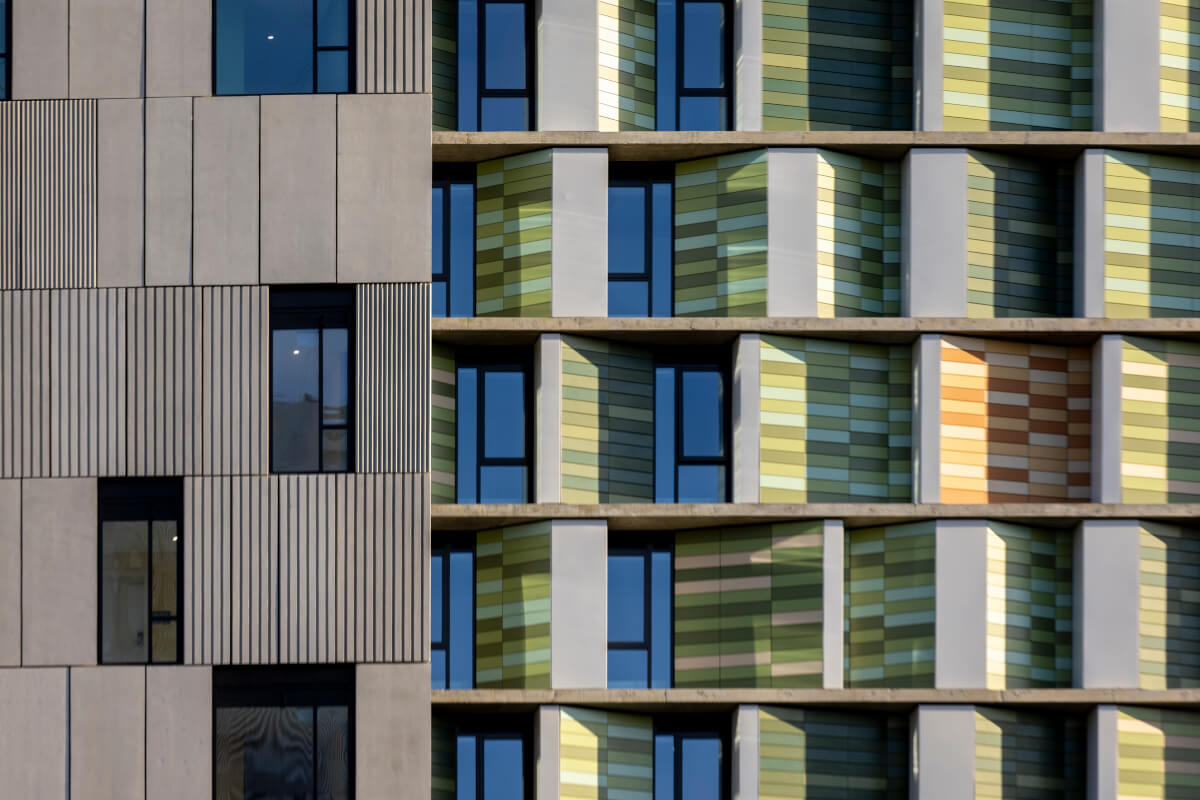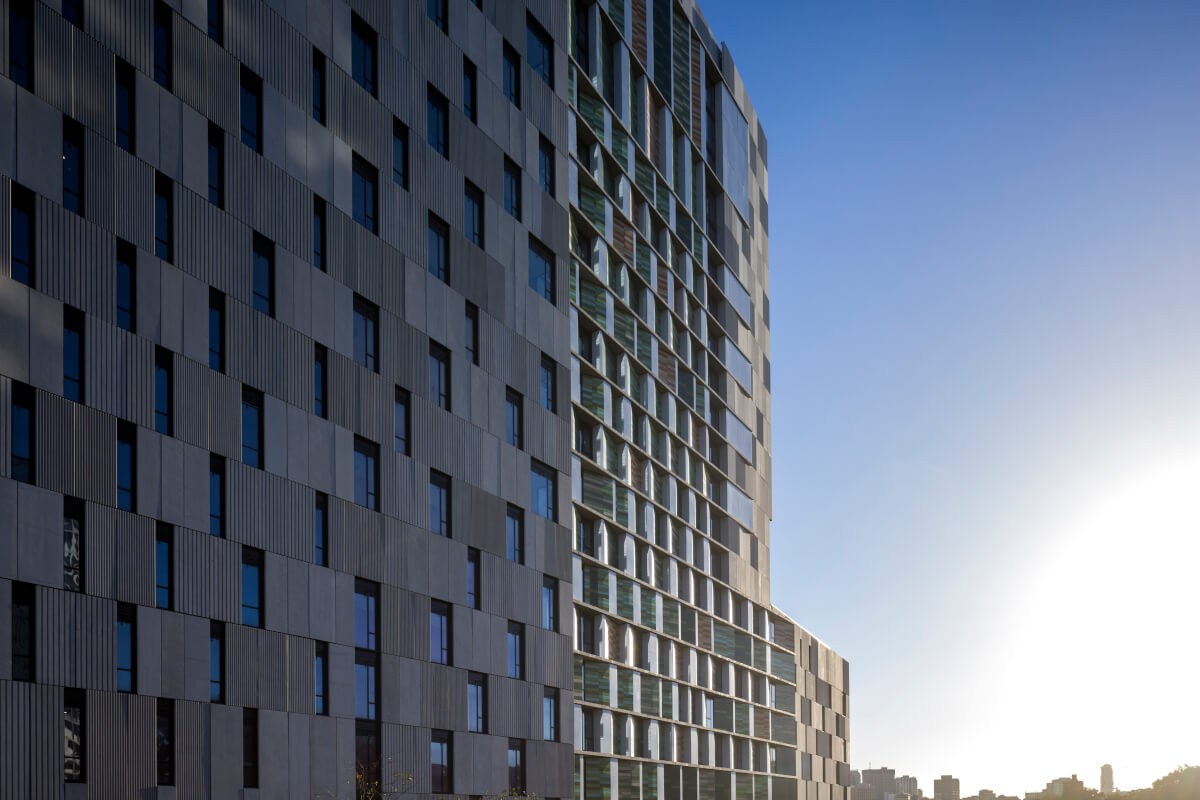 Nous avons d'autres projets passionnants.