Residential Culture in White.
Elegance in the heart of Boston: « E Lenox » redefines the standard for multi-family living. Designed by the architectural firm Monte French Design Studio, the building combines modern luxury with classic aesthetics. A striking feature of E Lenox is its striking facade, which is clad in carefully selected white ceramic elements. The ceramic surfaces harmoniously combine smooth textures with elegant pilasters, giving the building a subtle yet distinctive identity.
The white colour of the ceramics reflects natural light in such a way that the building shimmers in different hues depending on the time of day and weather conditions. This dynamic interaction with the environment creates a vibrant and welcoming atmosphere. The careful design of the façade by the French design studio Monte not only underlines the architectural excellence of the building, but also contributes to the enhancement of the urban space.
Couleur | Nature, white glossy | Nature, white glossy | Nature, white glossy
Surfaces | Plain | Single pilaster stripe | Multiple pilaster stripes
Type de projet | New construction
Architecte | Monte French Design Studio, US
Photographe | Jane Messinger, US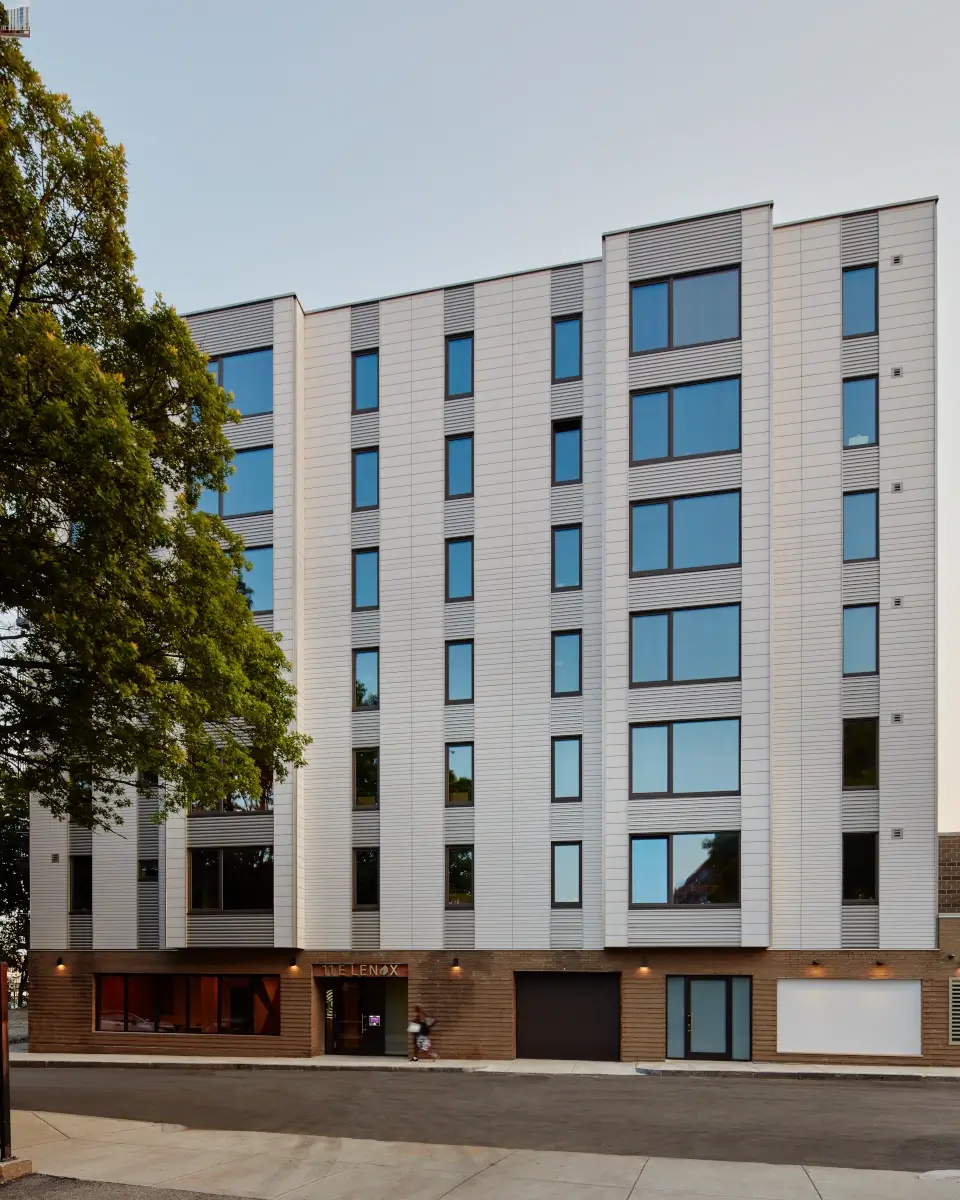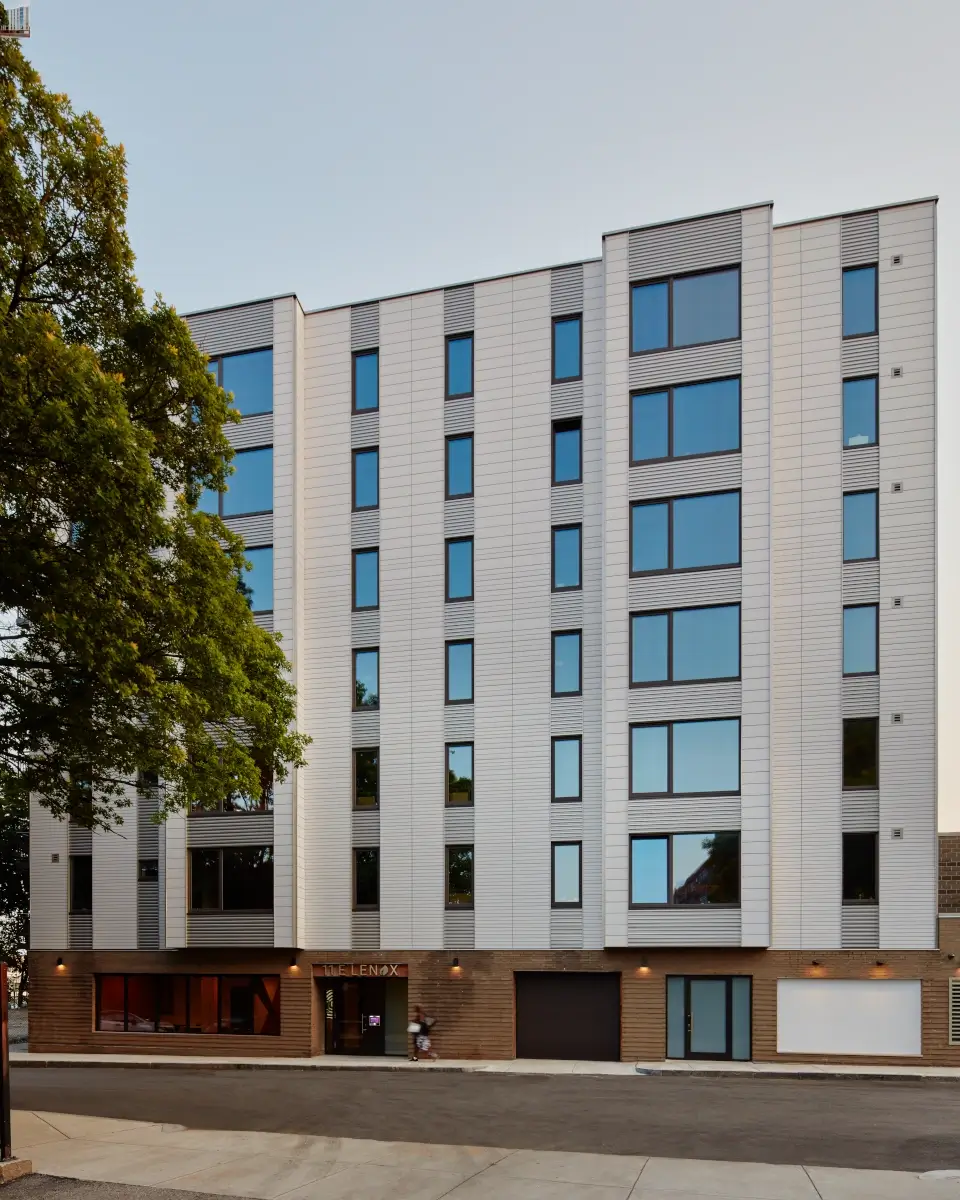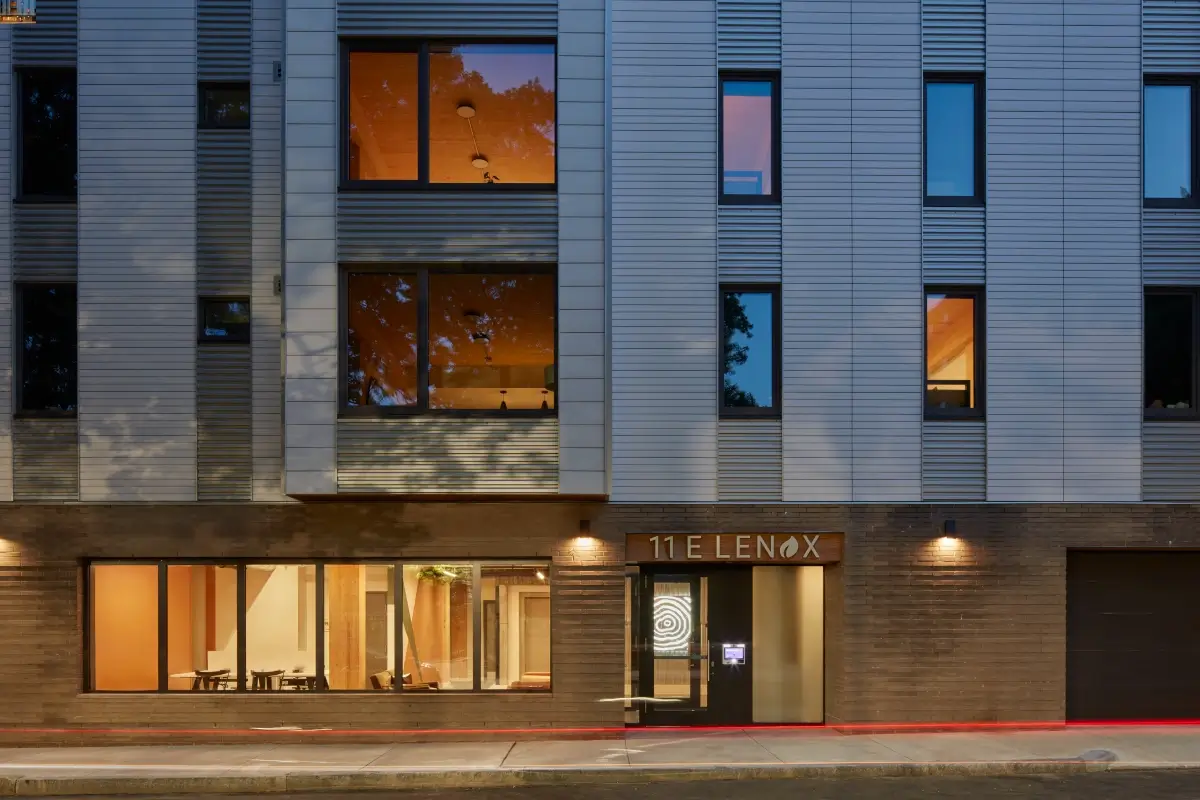 Nous avons d'autres projets passionnants.