Residential complex Vesalius
The Vesalius residential complex breathes new life into the historic district of Leuven, in Belgium.
Made and fired from natural Westerwald clay, the slim facades of TONALITY bring added value not only by their appearance. As a distinctively coloured envelope, the facade offers lasting protection and reliability owing to its durability, freedom from maintenance and fire-resistance without adverse environmental effects. And with their playful sandy shades of colour they bring a natural lightness to the urban space.
Couleur | Nature, pearl grey | Nature, flint grey | Nature, cream light
Surface | Plain
Type de projet | New construction
Architecte | Jaspers-Eyers Architects, BE
Photographe | Marc Detiffe, BE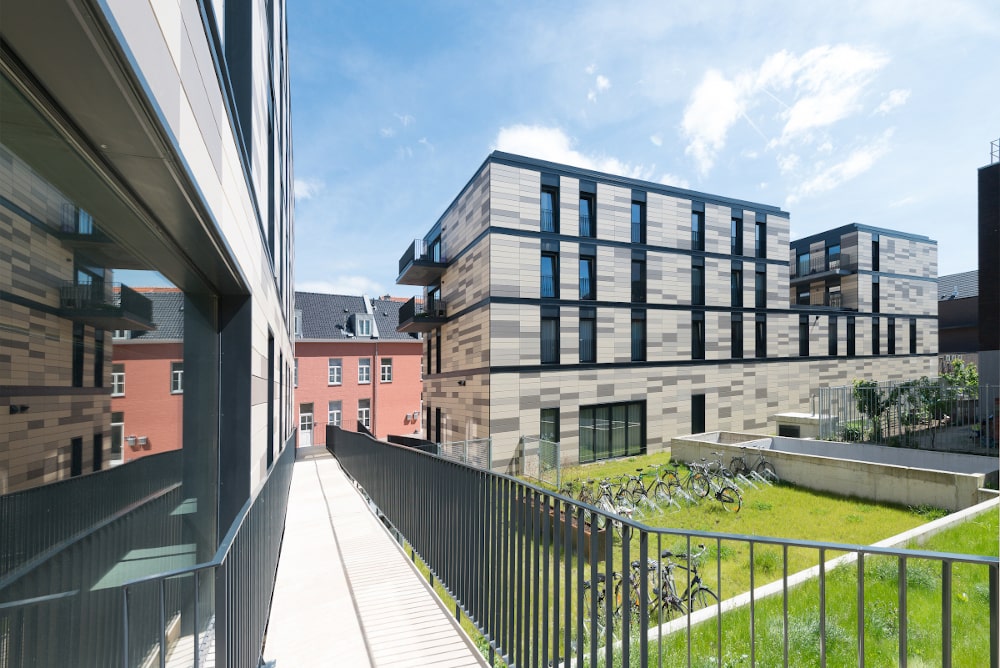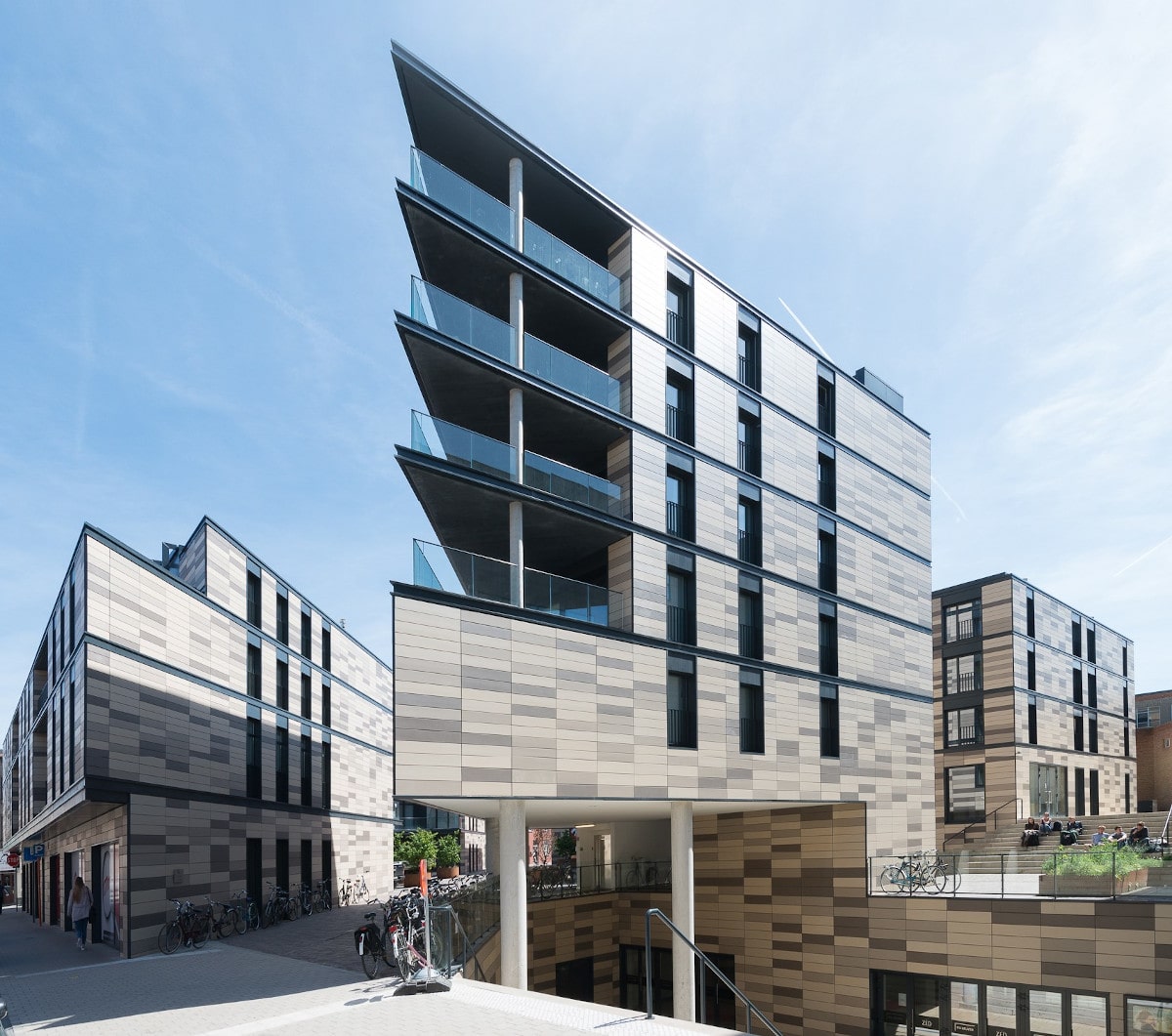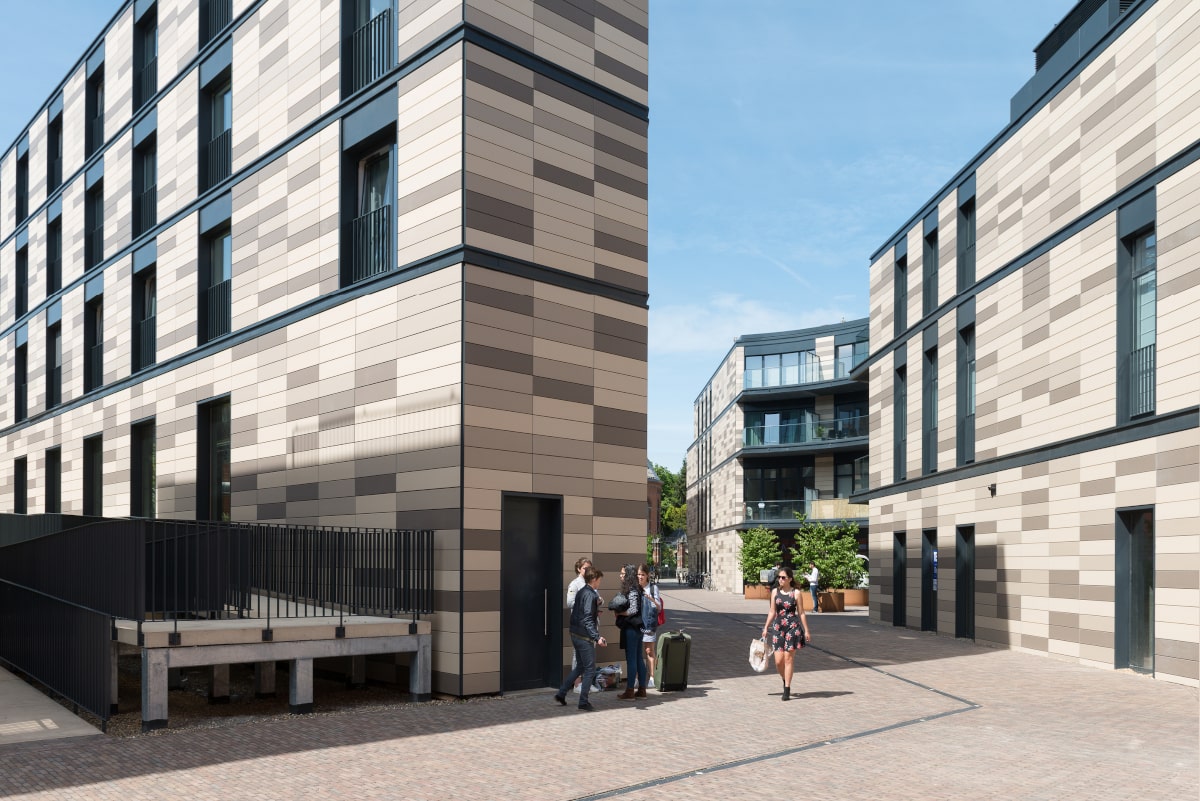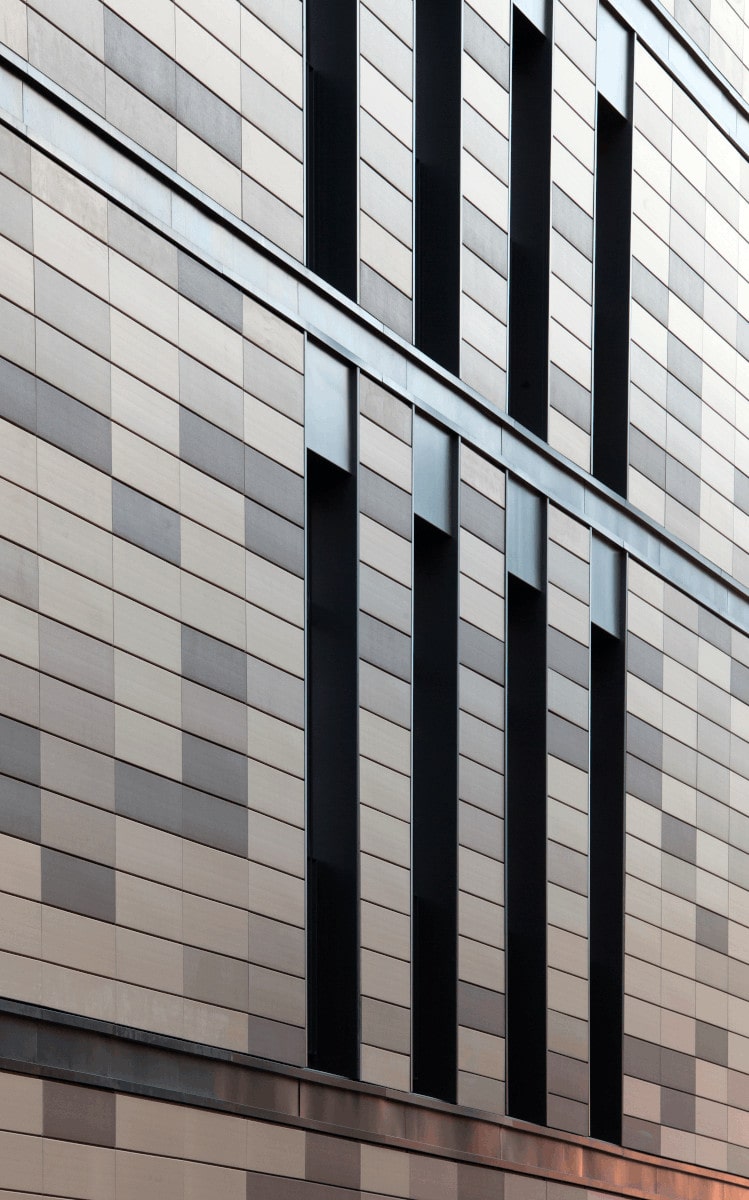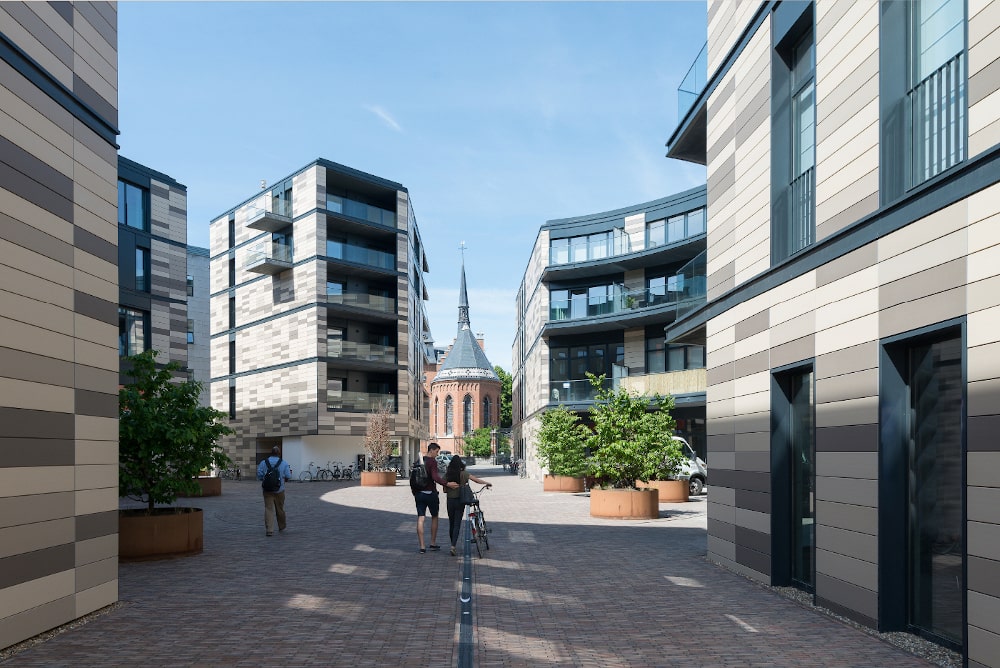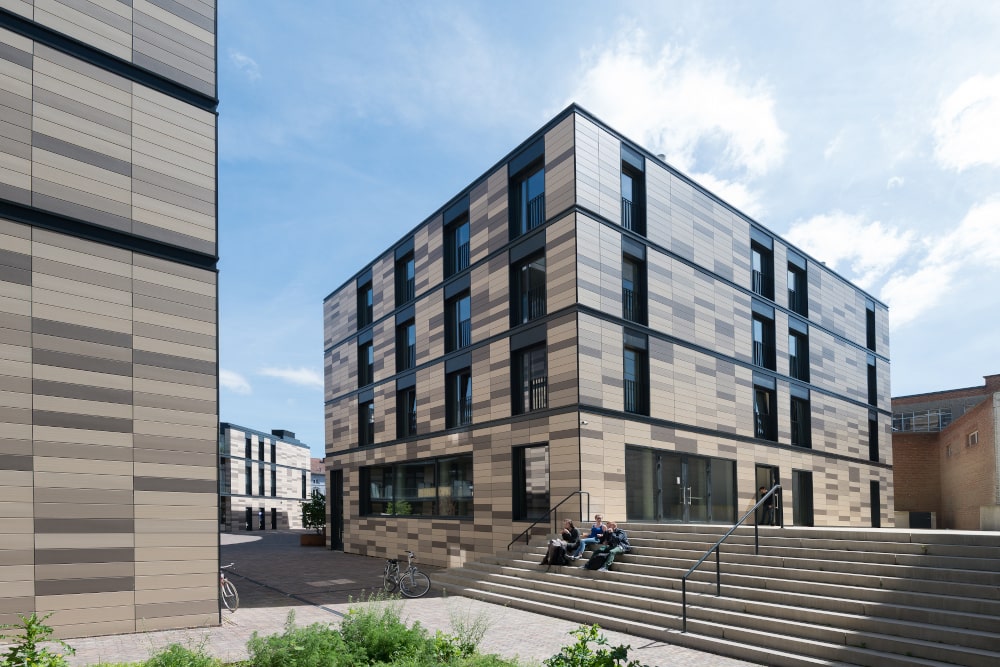 Nous avons d'autres projets passionnants.