Usecases of a terracotta facade
The principle of the ventilated façade.
The ventilated facade is a highly effective system due to the physical separation of insulation and weather protection. Air can circulate behind the facade cladding and the insulation and thus reliably remove any existing moisture. In terms of cost- effectiveness, ecology and durability, the ventilated facade using our terracotta elements proves to be a superior system in new construction and refurbishing. Since this system can be used for almost all building types and heights, the ventilated facade system helps to reduce energy costs. Through the constructive structure of adequate insulation thicknesses, the ventilated curtain facade can be adjusted to the individual project and the respective requirements. Irrespective of whether low-energy, passive house or plus energy house standards are required – a ventilated facade will meet them all.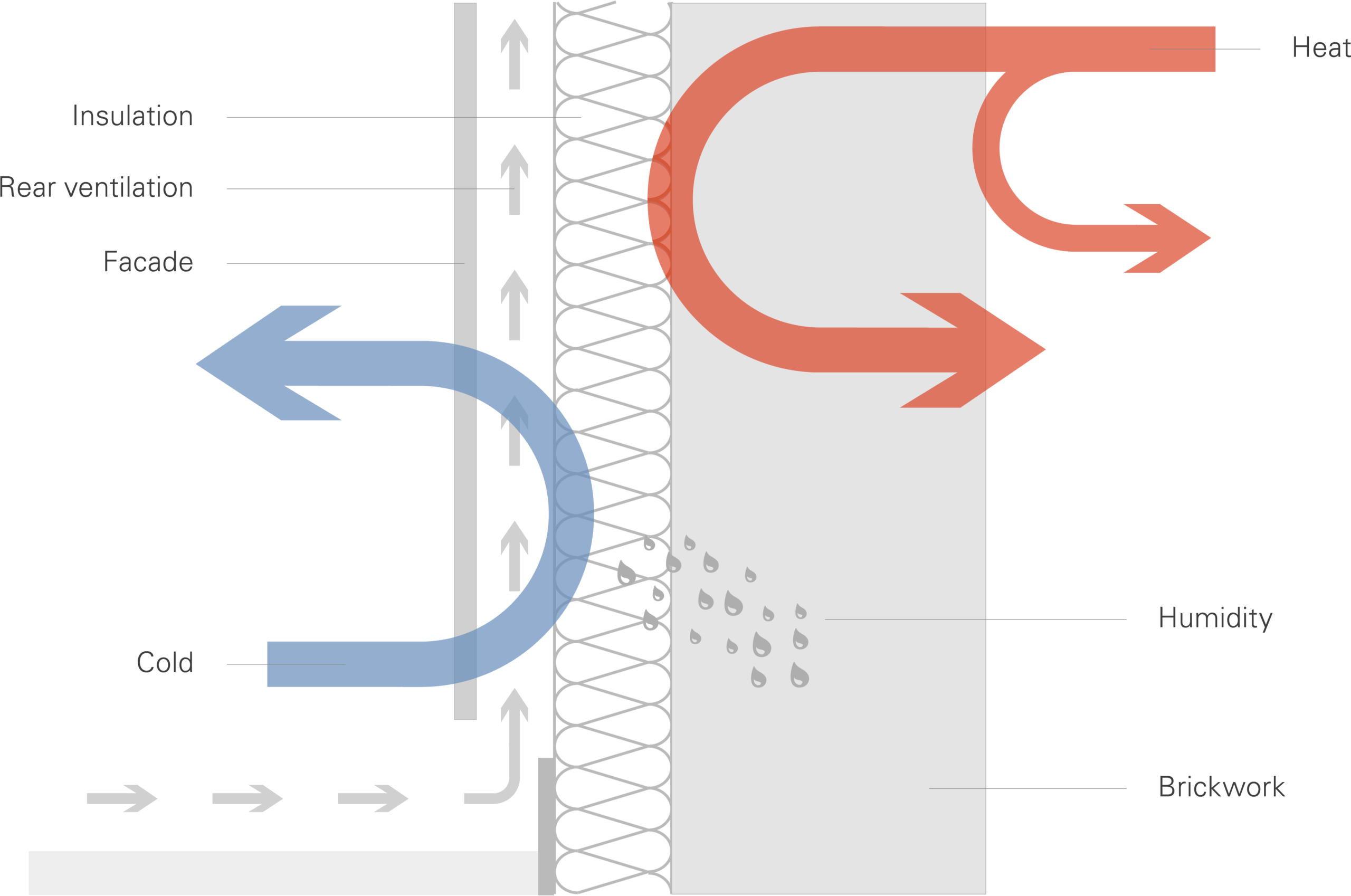 Show off your shape and format.
Extraordinary ideas require unusual formats. TONALITY® has perfected portrait installation for all lateral thinkers. As a counterpoint in design or for accentuating vertical structures. TONALITY® façade tiles installed in vertical layout show off their true strength at this time. Flexible during the design phase, with highly impressive visual appearances, and a clearly-defined joint pattern. A facade solution for architecture with stature.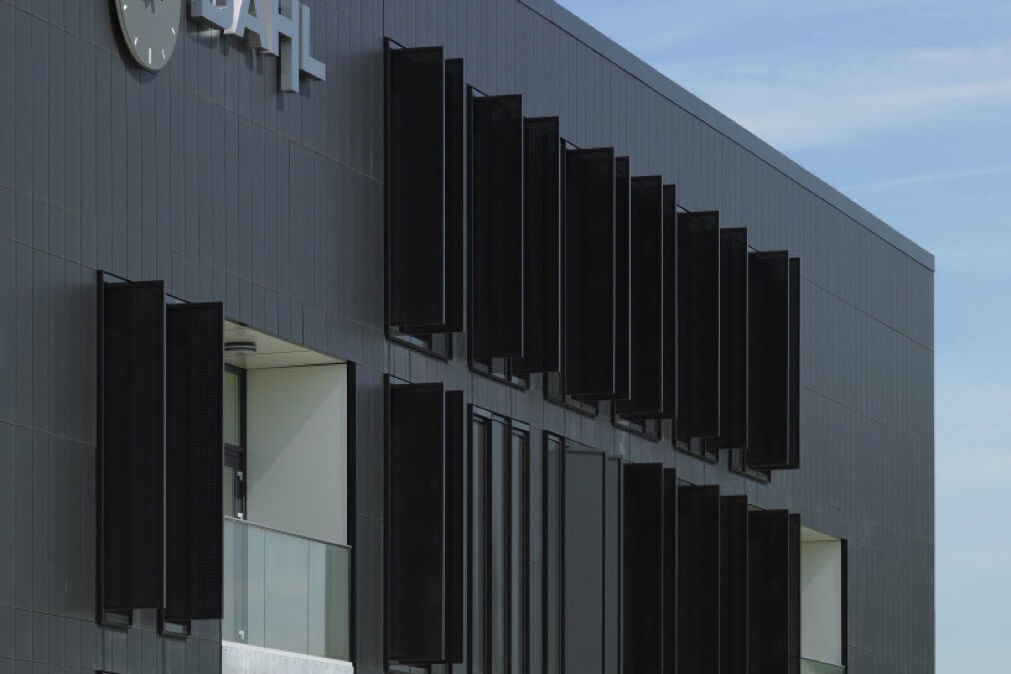 OBJECT | DAHL Anwaltskanzlei, Viborg, DK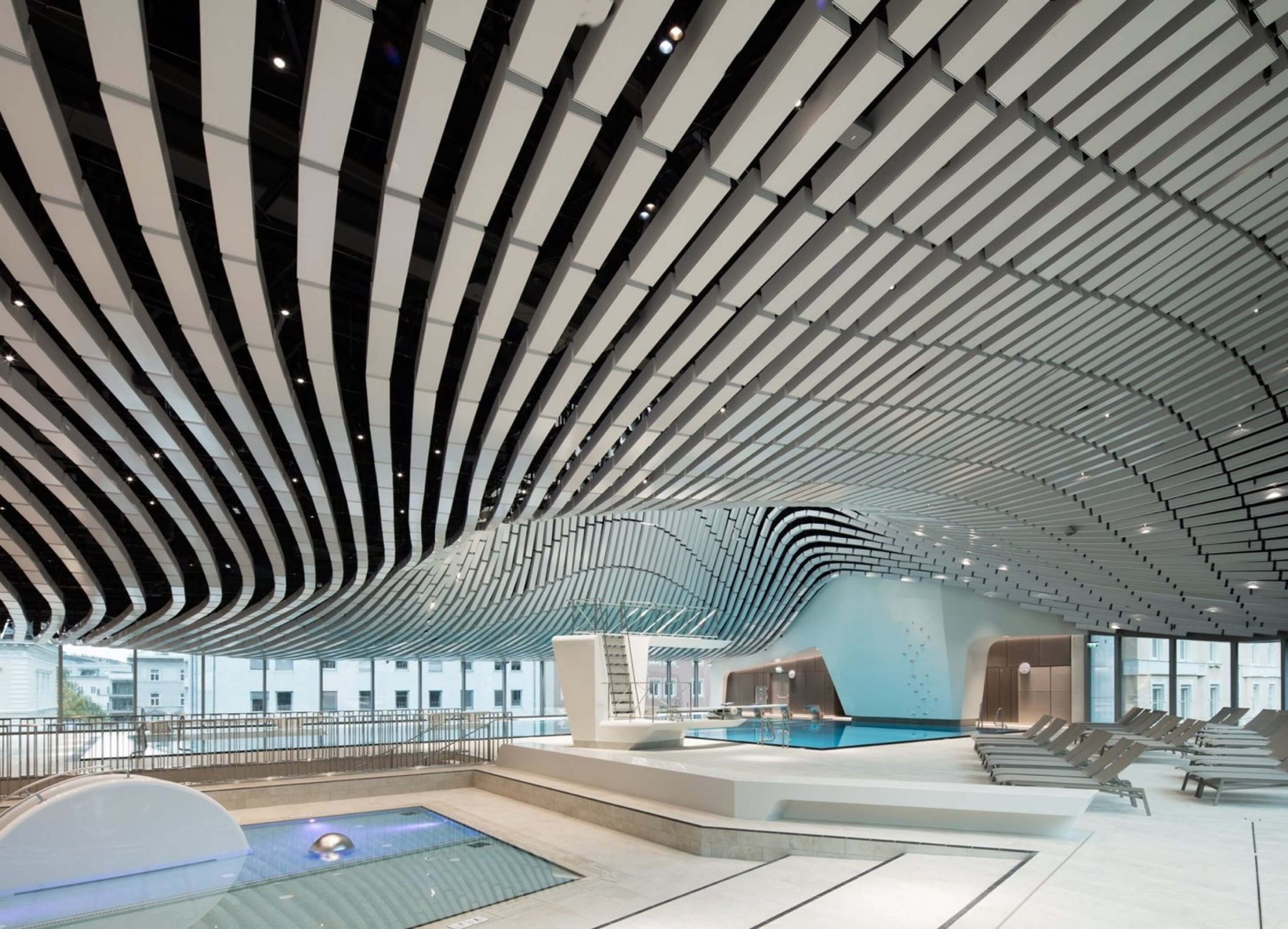 OBJECT | Paracelsus Bad & Kurhaus, Salzburg, AT
Design elements
Typical design elements of the facade can be taken up, such as defining vertical slot windows.
Privacy and sun protection
Privacy and sun protection cannot be integrated into a facade any more naturally. It is all the same whether you are using Lamella, Baguette or Square elements: They all blend into the overall facade design as a solitary design element harmoniously with metal, terracotta, glass or plaster. Thus they provide discretion on the one hand as well as a pleasant indoor climate in the building through their active sun protection.
Seeing and not being seen.
Impressive architectural design concepts can be realised both on external facades as well as also inside buildings using these elements, which are available in numerous dimensions and colours. Whether they are implemented as privacy or sun protection, in all cases they are sure to attract attention.