Antwerpen, BE
Cadix hospital
The new Cadix Ziekenhuis clinic building is a striking object situated between a new landscape park, the docks and the city centre of Antwerp. Ceramic façade elements in blue and green from TONALITY ensure the harmonious integration of the massive structure into the landscape. In addition to the robustness and permanent graffiti protection, the surface profiling and the wide range of colours of the "Ondo" model convinced them.
Color | Color, Special colour blue | Color, Special colour green
Surface | Ondo
Project Type | New construction
Architect | Architekturbüro Robbrecht & Daem, VK Architekten & Ingenieure, BE
Photographer | Sven Tornow, DE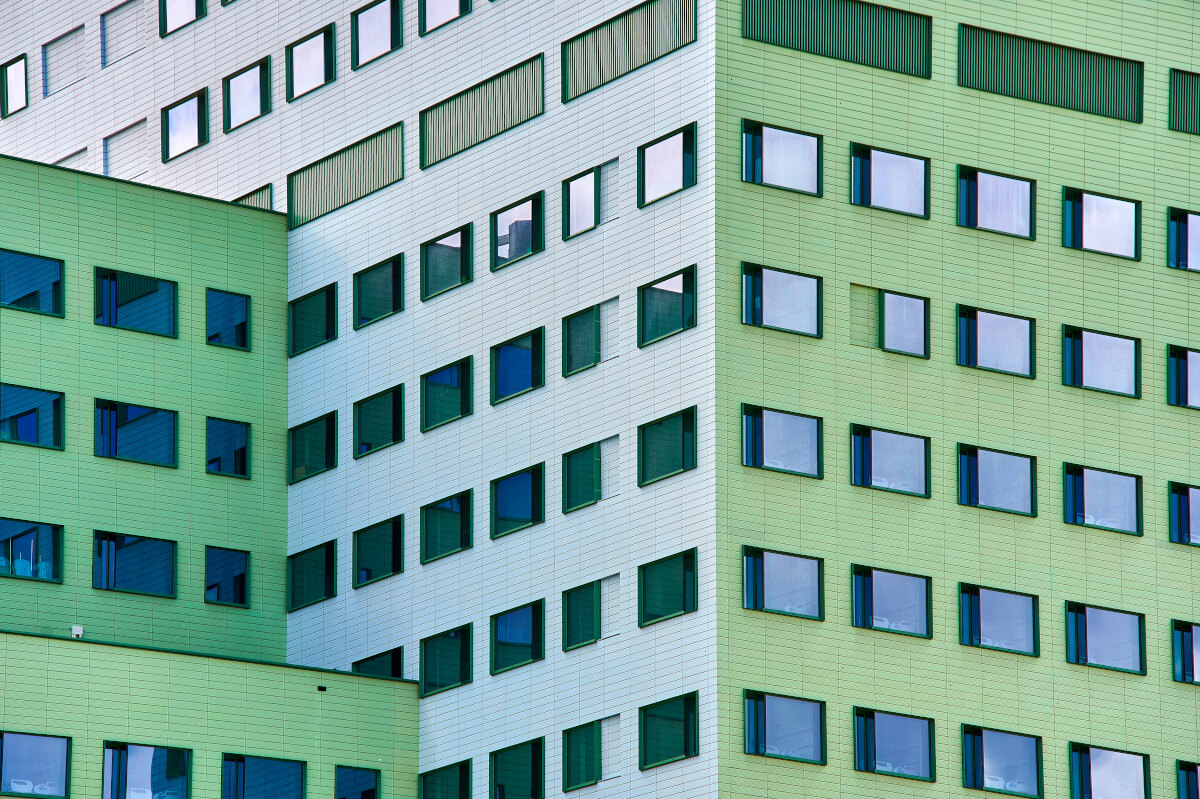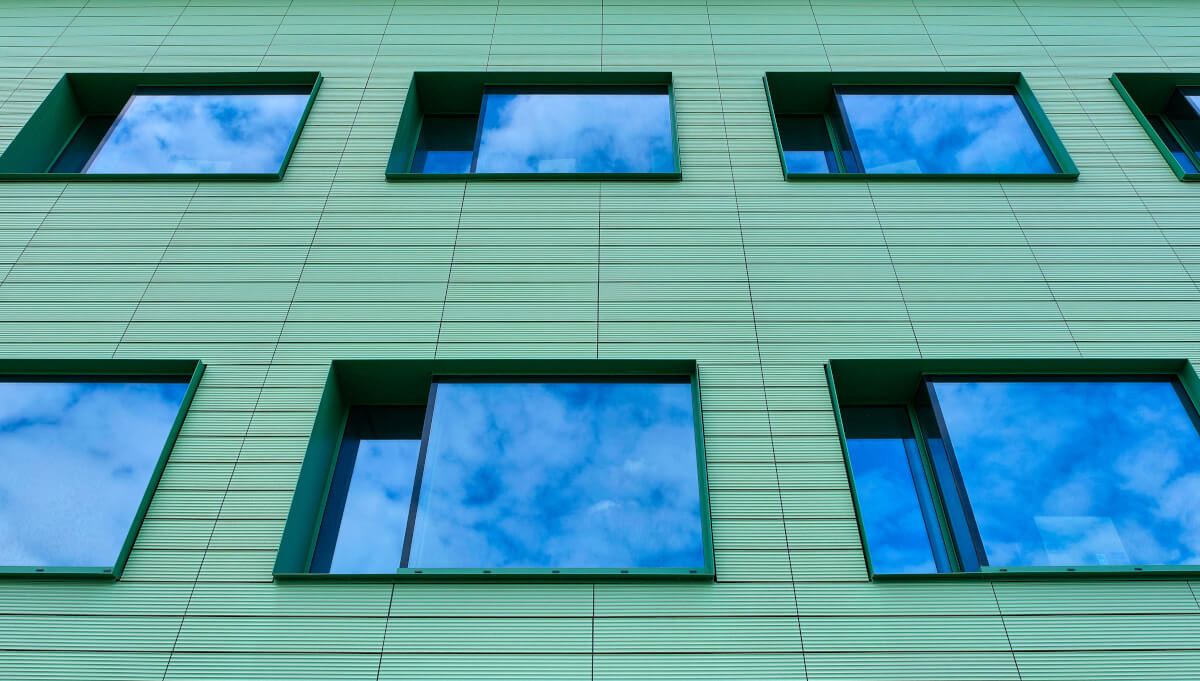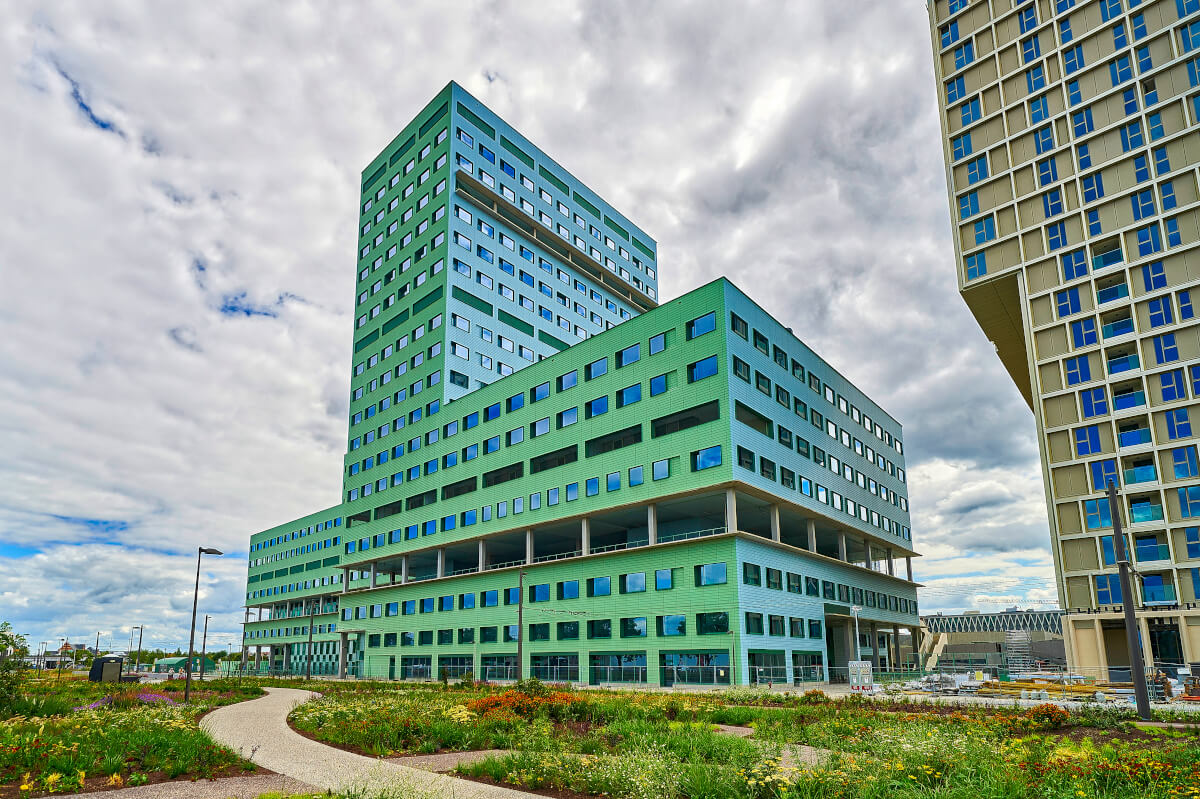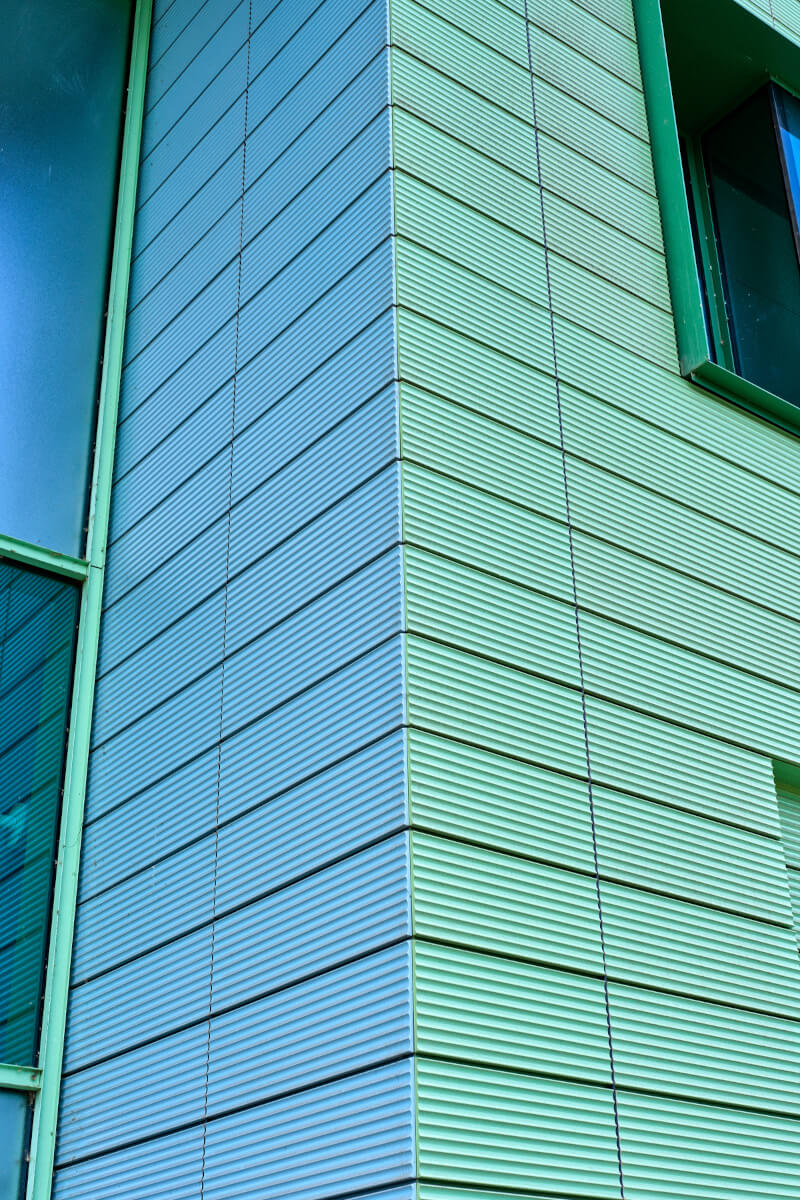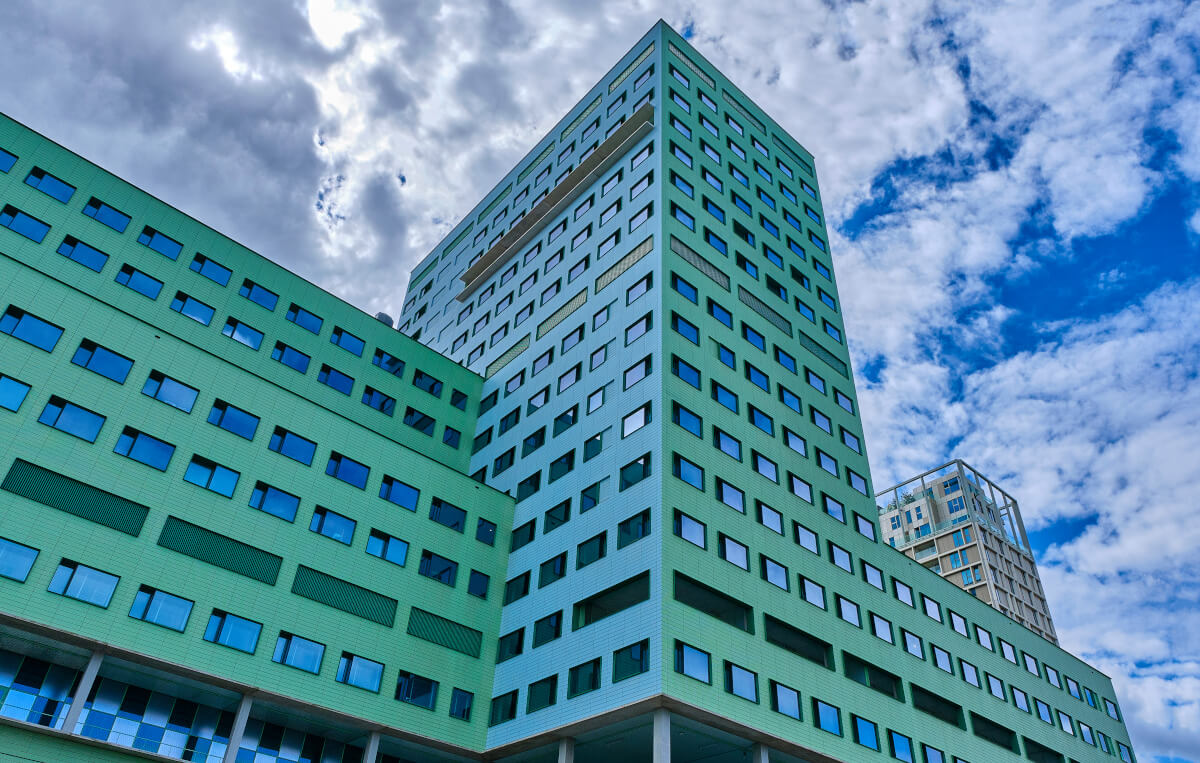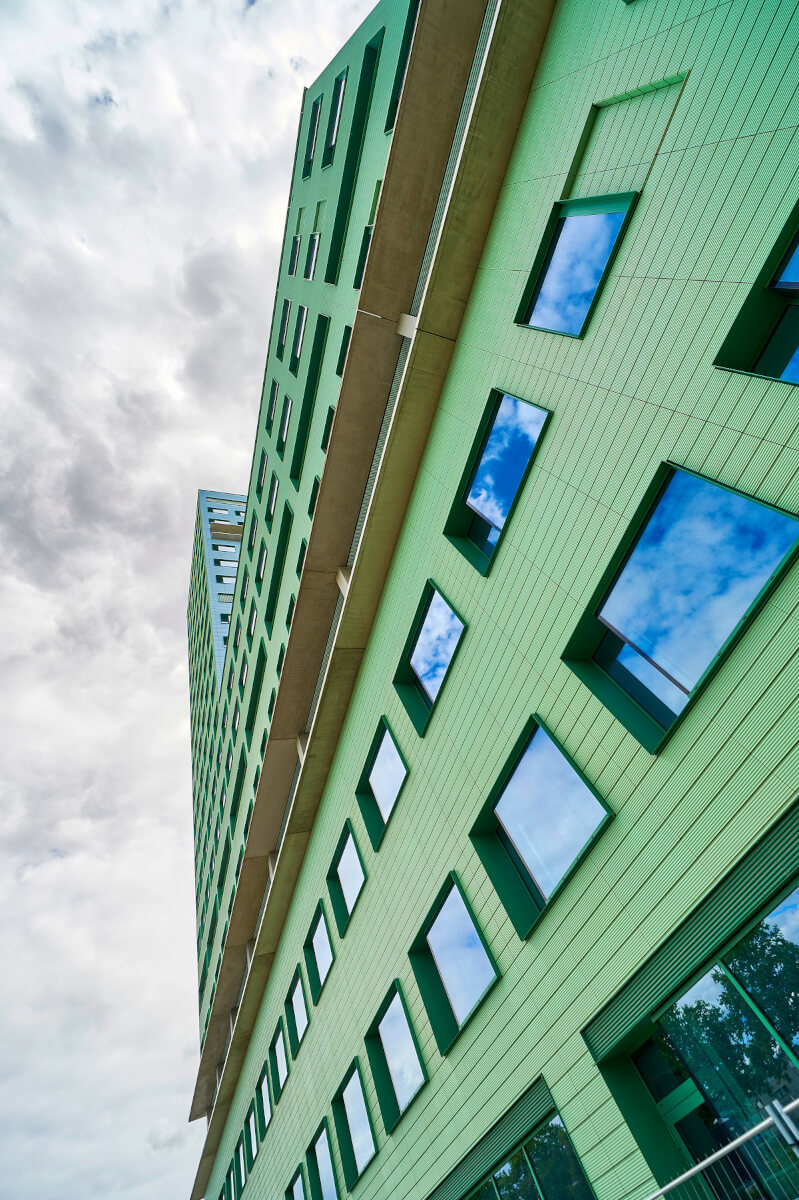 We have other exciting projects.