Eindhoven, NL
Human Capital Care
HumanTotalCare from Eindhoven supports companies in keeping their employees vital and sustainably employable. Consequently, the renovation and expansion of the organization's headquarters also focused on healthy building materials and the well-being of the building's occupants. MH1 Architects from Maastricht did not only rely on appropriate building materials and solutions in the interior – the healthy and sustainable design of the office and administration building is also continued in the building envelope: Natural materials and colors are also used here. Brick-red and umber-gray terracotta elements with a smooth surface form the facade and carry the natural character of the building to the outside.
Color | Nature, brick red natural | Nature, umbra grey
Surface | Plain
Project Type | New construction
Architect | MH1 Architekten, NL
Photographer | Meggie Jane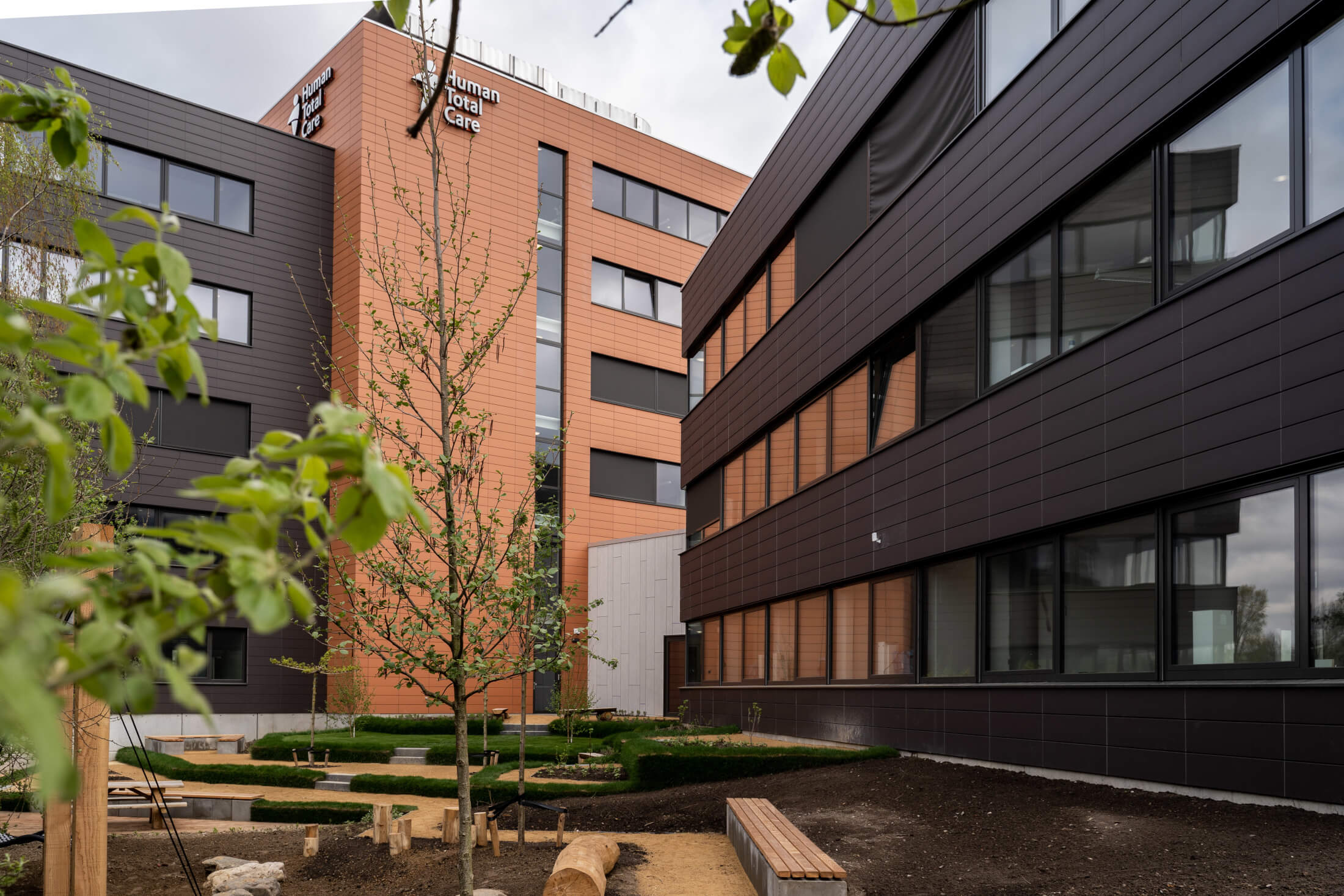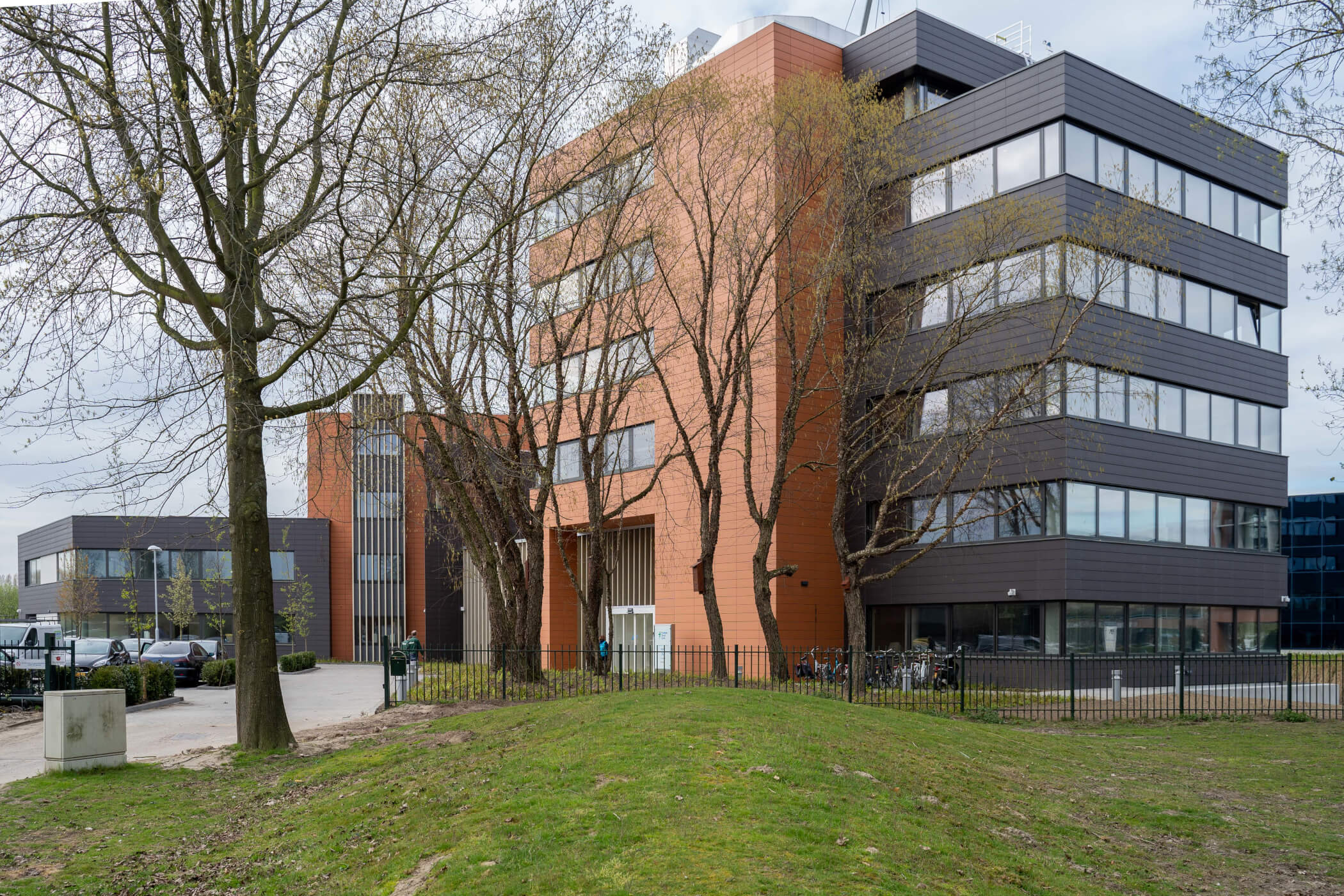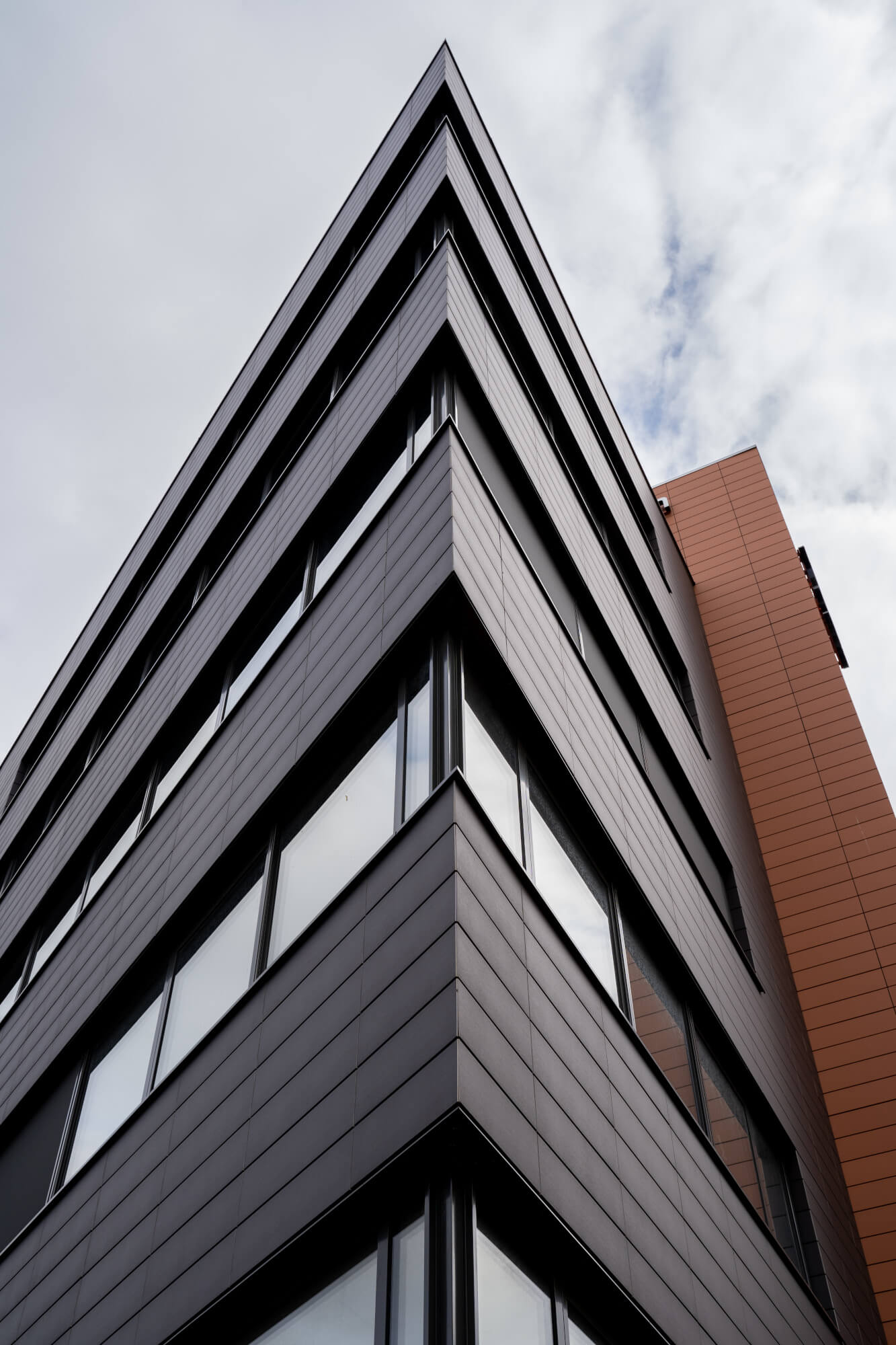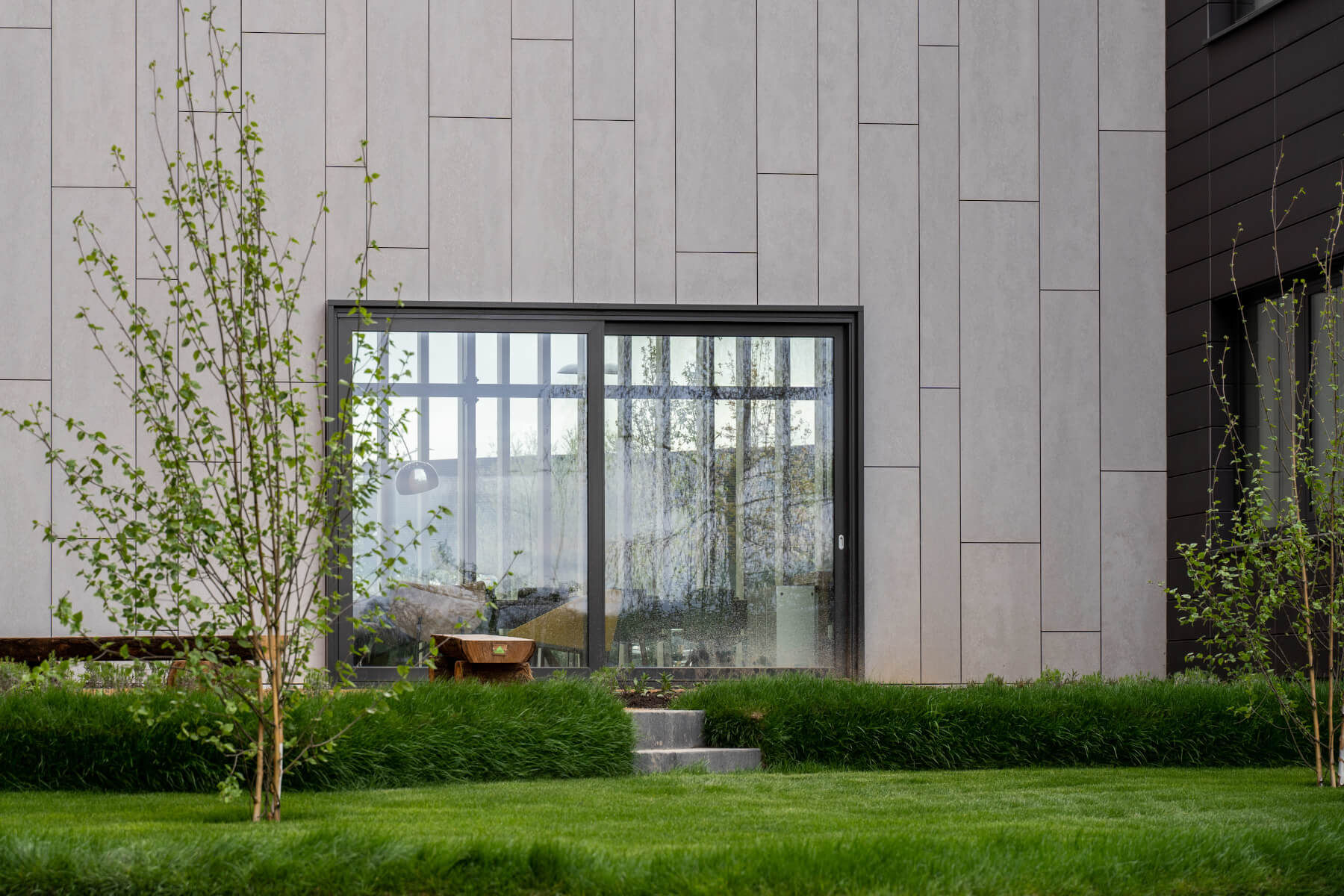 We have other exciting projects.